SEER Symposium
Speakers
Mark Bowles
Founder and Chief Marketing Officer
ecoATM
Mark Bowles invented the revolutionary technology driving ecoATM, the first and only company to use automated self-service kiosks to evaluate and purchase consumers' used electronic items for resale or recycling. A co-founder of a broad range of technology-related businesses, he has more than 25 years of experience in the semiconductor, wireless and retail industries. Bowles has been involved in the formation and funding of six venture-backed startups and has successfully raised 18 rounds of venture capital financing totaling more than $200 million. Furthermore, Bowles helped lead several successful financial exits for investors, including during the $350 million acquisition of ecoATM by Outerwall in July 2013. Bowles holds a Master of Science in Technology Management from Pepperdine and a bachelor's degree in industrial distribution from Texas A&M University. Raised in Texas, Bowles moved to Silicon Valley in 1987 and now lives in San Diego.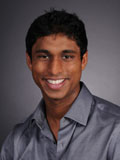 Ankur Jain
Cofounder and CEO
Humin

Ankur Jain is the cofounder and CEO of Humin, a company working to make technology more user-friendly, and the founder and chairman of the Kairos Society, an organization of young entrepreneurs working to create solutions to the world's challenges. Jain is also the cofounder and CEO of Panjia, which helps early-stage technology companies in foreign markets accelerate growth into the United States, China and the Middle East. In 2010, Jain participated in the Singularity University Summer Program, an interdisciplinary program based at the NASA Ames campus in Silicon Valley. He was recognized as a Leader of the Future at the Ambrosetti Forum and as a Young Global Leader at the World Foresight Forum and the St. Petersburg International Economic Forum. In 2011, Inc. magazine named Jain the "Best Connected 21-Year-Old in the World" and recognized him among the "30 Under 30." Jain graduated from the Wharton School of Business.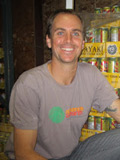 Chris Mann
Co-Founder and CEO
Guayaki
Looking to satisfy his thirst for yerba mate, a tea-like beverage popular in Argentina and neighboring countries, Chris Mann along with four friends founded Guayaki, a supplier of organic, fair-trade yerba mate, in California in 1996. But for Mann, Guayaki would be more than just a business. As an undergraduate studying economics at Harvard, Mann realized that economics conveniently neglects environmental sustainability in favor of profits. Therefore, Mann infused Guayaki with the seemingly contradictory missions of promoting the restoration of South America's rainforests and empowering its indigenous peoples while also being a responsible, sustainable and profitable company. Through his experience at Guayaki and previously at Natural Flavors, a fully-organic vegan restaurant, Mann is now demonstrating to others that businesses can integrate social justice, environmental restoration and economic success.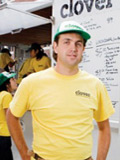 Ayr Muir
Founder and CEO
Clover Food Lab
Driven to create a business that reflected his passion for sustainability and that would also make his young daughter proud, Ayr Muir founded Clover Food Lab, a chain of vegetarian fast food restaurants. A native of Bernardston, Massachusetts, a rural town on the Vermont border, Muir was raised with a deep sense of community and an appreciation of nature. After studying material science at the Massachusetts Institute of Technology and earning an MBA from Harvard University, Muir started a corporate career as a consultant at the management consulting firm McKinsey & Company. Yet Muir's love of food fueled his personal mission to reduce the carbon footprint of the food industry while creating a successful business model making local, nutritious, vegetarian food as available and convenient as McDonald's or Burger King. In 2008, Clover Food Lab was born and it now serves the Boston-area with five restaurants and several truck locations.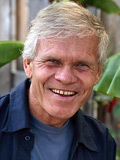 Rick Ridgeway
Vice President of Environmental Affairs, Patagonia, Inc.
Founder and CEO, Adventure Photo and Film
As the vice president of environmental affairs at Patagonia, an outdoor apparel and clothing company founded on sustainability, Rick Ridgeway has demonstrated his personal commitment to vanguard environmental causes. He has overseen sustainability initiatives including Freedom to Roam, Common Threads and the Footprint Chronicles, and he is a co-founder of the Sustainable Apparel Coalition, an apparel and footwear industry-wide group seeking ways to reduce the environmental and social impacts of the industry. An avid outdoorsman, Ridgeway is a renowned mountaineer and adventurer who joined the first team of Americans to ascend K2, a feat he accomplished without the aid of oxygen. The founder and CEO of Adventure Photo and Film, the world's leading outdoor stock photo and film company, Ridgeway is privileged to have captured on camera much of Earth's most breathtaking scenery. Drawing on his passion for nature, Ridgeway has produced and directed several documentaries and written six books and dozens of magazine articles. National Geographic recently honored him with its Lifetime Achievement in Adventure Award.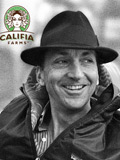 Greg Steltenpohl
Founder and Former CEO
Odwalla, Inc.
Best-known as the founder and former CEO of Odwalla, Inc., a juice and beverage supplier, Greg Steltenpohl led that company through its transformation from a startup to a publicly-held corporation averaging annual growth exceeding 50 percent. At Odwalla and throughout his career, Steltenpohl has been a pioneer in implementing environmental sustainability and promoting employee empowerment. Steltenpohl left Odwalla in 2000 and currently serves as CEO of Califia Farms, a grower-owned company dedicated to featuring California-produced products. Among his other roles, Steltenpohl was a co-founder and CEO of Adina for Life, Inc., a natural beverage startup featuring fair-trade products, and a co-founder and chairman of the Interra Project, which supported local markets for sustainable products by combining the buying power of environmentally-conscious consumers through loyalty-based payment card networks. Steltenpohl, who earned a bachelor of science in environmental studies from Stanford, has served on the boards of the Frontier Natural Products Cooperative and the Social Venture Network.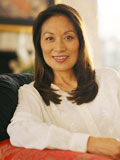 Marilyn Tam
Former CEO
Aveda Corp.
Marilyn Tam is a former CEO of Aveda Corp. and previously served as president of Reebok Apparel and Retail Group and as vice president of Nike, Inc. Beyond her executive accomplishments, Tam is a successful entrepreneur who founded and built four companies, in addition to being an internationally-recognized speaker, author and consultant. Tam, who was abused and neglected as a child in Hong Kong before immigrating to the United States as a teenager, draws on her life story and business accomplishments to lead workshops advising corporations, organizations and individuals on how to achieve greater success and happiness. Tam was recognized as one of the Top 30 Female Entrepreneurs in the US by Fempreneur magazine and Brand Channel lists her as one of the four most prominent names in ethical business globally. Jack Canfield detailed her work in his book on strategies for success, The Success Principles.
Hosts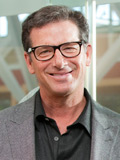 Michael Crooke, PhD
Lead Faculty, SEER Certificate Program
Assistant Professor of Strategy
Former CEO, Patagonia, Inc.
Michael Crooke has a unique track record for business success and social responsibility. Starting in 1999, Dr. Crooke spent six years as president and CEO of Patagonia and its parent company, Lost Arrow Corporation. During his tenure as Patagonia's CEO, Dr. Crooke led the company to tremendous growth while nurturing its core values of quality and environmentalism. Patagonia and Dr. Crooke also won numerous awards for social responsibility, environmental activism, and sustainable business practices. This led to rapid growth, and enabled Patagonia to become one of Fortune's 15 "Best Companies to Work For." Dr. Crooke now leads the Graziadio School's Socially, Environmentally, Ethically Responsible (SEER) Business Strategy certificate program and teaches the capstone course on responsible business practice. In addition, Dr. Crooke serves as director of Earth Day Network and is a consultant to various high-growth businesses on strategic issues.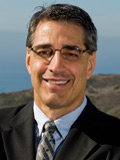 Larry Cox, PhD
Lead Faculty, Entrepreneurship Programs
Associate Professor of Entrepreneurship
Larry Cox is an associate professor of entrepreneurship at Pepperdine University's Graziadio School of Business and Management, and lead faculty for the Graziadio School's entrepreneurship programs. Dr. Cox directed the Entrepreneurship Centers at Ball State University and the University of Wisconsin-Madison. Prior to this, he was the director of research at the Ewing Marion Kauffman Foundation in Kansas City, MO. He experienced entrepreneurship firsthand when he started his own company in 1985 selling industrial products to large manufacturers in the Rocky Mountain area. He returned to the University of Nebraska in 1990 to receive a master's degree in management information systems and a doctorate in strategic management. While earning his advanced degrees, Dr. Cox served as the director of the Nebraska Business Development Center and consulted hundreds of would-be entrepreneurs. His personal research interests include the impact of entrepreneurship education, and the creative processes of entrepreneurs. An award-winning educator, Dr. Cox especially enjoys helping young entrepreneurs and is an inspiring speaker and seminar leader.