SEER Symposium
Moderator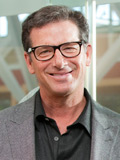 Dr. Michael Crooke
Former CEO, Patagonia
Asst. Professor of Strategy, Graziadio School of Business and Management
Michael Crooke has a unique track record for business success and social responsibility. Starting in 1999, Crooke spent six years as president and CEO of Patagonia and its parent company, Lost Arrow Corporation. During his tenure as Patagonia's CEO, Crooke led the company to tremendous growth while nurturing its core values of quality and environmentalism. Patagonia and Crooke also won numerous awards for social responsibility, environmental activism, and sustainable business practices. This led to rapid growth, and enabled Patagonia to become one of Fortune's 15 "Best Companies to Work For."
In addition to his faculty position as assistant professor of strategy at the Graziadio School of Business and Management, Crooke currently serves as director of Earth Day Network and is a consultant to various high-growth businesses on strategic issues.
Dr. Crooke coordinated the 2010 launch of the school's Certificate in Socially, Environmentally and Ethically Responsible (SEER) Business Strategy program and teaches the capstone course on responsible business practice. He also teaches classes on strategy and leadership for organizational success.
Speakers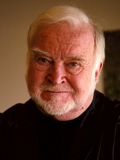 Dr. Mihaly Csikszentmihalyi
Professor of Psychology, Claremont University
Author, Flow: The Psychology of Optimal Experience
Mihaly Csikszentmihalyi is world-renowned for both his work in the study of happiness and creativity. He has conducted years of research and writing on the notion of flow, authoring many books and over 120 articles or book chapters.
He is best known for his theory of flow, which he outlined in his seminal 1990 book Flow: The Psychology of Optimal Experience. According to Csikszentmihalyi, people are happy when they are in a state of flow, a type of intrinsic motivation that involves being fully focused on a situation or task. He describes flow as "being completely involved in an activity for its own sake. The ego falls away. Time flies. Every action, movement, and thought follows inevitably from the previous one, like playing jazz. Your whole being is involved and you're using your skills to the utmost."
He is the former head of the department of psychology at the University of Chicago, and of the department of sociology and anthropology at Lake Forest College. He now serves on the faculty at Claremont Graduate University,
Charlie Ayers
Founding Executive Chef, Google
Author, Food 2.0: Secrets from the Chef Who Fed Google.
Charlie Ayers is best known as the founding executive chef for Google, a job he won in a 1999 cook-off judged by the company's then 40 employees. By the time he left Google in 2005, Ayers and his team of five chefs and 150 employees were serving 4,000 daily lunches and dinners in ten cafes at the company's headquarters in Mountain View. After Google, Ayers opened Calafia Cafe & Market A Go Go in Palo Alto, California.
His concept epitomizes the idea that being green is good for the consumer, producer, environment and community, and his goal is to provide the greater public with heartfelt, artisan-style, sustainable cuisine in a fast and affordable format. Ayers attended culinary school at Johnson & Wales University and cooked at several restaurants in the Providence and Boston areas before his desire to travel, learn and experience new flavors lead him to California. He is the author of Food 2.0: Secrets from the Chef Who Fed Google.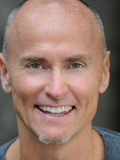 Chip Conley
Founder and Former CEO, Joie de Vivre
Author, Emotional Equations: Simple Truths for Creating Happiness + Success
Chip Conley started his own hospitality company, Joie de Vivre (JDV), expanding the business into a collection of over 35 award-winning hotels, restaurants, and spas. Conley guided the company as CEO for two dozen years as it blossomed into the second-largest boutique hotel company in the US.

Conley is now an author, speaker and veteran practitioner of emotional intelligence in business and in his New York Times bestselling book, Emotional Equations: Simple Truths for Creating Happiness + Success, he explains emotional fluency. The preeminent thought leader at the intersection of business and psychology, Conley speaks around the world on finding meaning at work. He is a regular blogger for both the The Huffington Post and his own blog at www.chipconley.com. He has been honored with the highest accolade in the American hospitality industry: the coveted ISHC Pioneer award. He was named the "Most Innovative CEO" in the entire Bay Area by The San Francisco Business Times; JDV was named the" 2nd Best Place to Work" by the same publication. He received his BA and MBA from Stanford University, and holds an honorary doctorate in psychology from Saybrook University, where he is the 2012 scholar-practitioner in residence.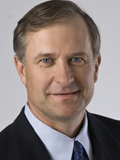 Roger Eaton
COO, Yum! Brands, Inc.
Roger Eaton serves as chief operations officer at Yum! Brands, Inc, the world's largest system restaurant company with more than 36,000 restaurants in over 117 countries.
In his current role, Eaton is responsible for focusing the Yum! system on building world-class operations, including ensuring rigorous execution of core processes to deliver brand standards. Eaton also oversees the Asia Franchise Business Unit and the KFC and Pizza Hut South Pacific (SOPAC) businesses for the Company's international division, Yum! Restaurants International (YRI).
Eaton joined KFC Australia in 1990, and early in his career with Yum! he was regional operations director and later finance director of KFC SOPAC, as well as general manager of KFC New Zealand. Between 1996 and 2000, Eaton was president and COO of an Australian Cinema company operating out of Boston. He returned to Yum! in 2000 as senior vice president/managing director of YRI South Pacific. In January 2008, he was promoted to chief operating and development officer at Yum!, and was named president of KFC USA before being promoted to chief executive officer of KFC USA and Yum! operational excellence officer in February 2011. He assumed his current role as Yum! chief operations officer in late 2011.
Throughout his career, Mr. Eaton has shown a commitment to excellence by leading a team that has consistently innovated around new product developments, break-through-the-clutter marketing, dramatic operations improvements and best-in-class asset redesigns. He is also a champion of people development and the Yum! culture, having coached many successful Yum! leaders who have assumed senior leadership positions within the Company.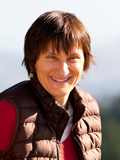 Sally McCoy
President and CEO, CamelBak
Board President, Conservation Alliance
Sally McCoy is not one to shy away from leadership roles. With over 20 years as an operating executive, she has touched and influenced many successful outdoor industry companies. McCoy's leadership been recognized with the Outdoor Industry Leadership Award and as one of Outside Magazine's "Top Innovators of the Last 25 Years" for her work developing women's clothing and products for the outdoors.
Prior to joining CamelBak, McCoy co-founded Silver Steep Partners, a financial advisory firm specializing exclusively in the specialty outdoor and active lifestyle industry. She's also held executive positions at The North Face, Sierra Designs and Ultimate Direction.
McCoy helped oversee the creation of the Conservation Alliance, and she is now serving as its board president. She was on the original board of Outdoor Industry Alliance and assisted the non-profit organization Silk for Life in creating a silk industry in Colombia.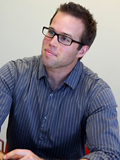 Courtney Reum
Founder and CEO, Veev
Courtney Reum and his brother Carter started a revolution in the spirits industry with VeeV, made from the powerful antioxidant acai berry. VeeV was the first alcohol company to earn carbon neutral certification, and in just over a year, VeeV has become a phenomenon in major metropolitan hubs such as New York, Miami, Los Angeles and San Francisco.
The Reum brothers each had an extensive business background and left careers on Wall Street to follow their convictions and start a company with a cause. A portion of sales of the eco-friendly liqueur supports preservation efforts of the Brazilian rainforest, among other causes.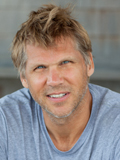 Tom Scott
Founder, Nantucket Nectars
Founder and Chairman, The Nantucket Project
Filmmaker, Daddy Longlegs
Tom Scott emerged as an entrepreneur at a young age selling provisions to people stuck in gas lines in his native Maryland. After graduating from Brown University, Tom and his college friend, also named Tom, created Nantucket Nectars, turning a kitchen concoction into a multi-million dollar juice enterprise.
Through unique, grass roots, relationship-based marketing and innovative production, Nantucket Nectars grew to national prominence, putting it on the "Inc. 500" list of fastest growing U.S. companies five years in a row. His groundbreaking work as CEO has won him several awards and other leadership and design accolades. In 1998, Tom began the transition from "juice guy" to "media guy" when he invested in Nantucket Television. He later began Plum TV, a network that later received more than 14 Emmy awards. Tom is also founder and chairman of The Nantucket Project which boasts a mission to create a forum for change – personal and societal – through dialogue and exploration of big ideas.
He received a bachelor of arts degree from Brown University. He currently lives in Connecticut with his wife, Emily, the founder of J.Crew, and their two sons.