What is E2B?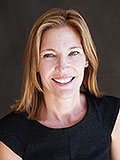 Doreen Shanahan,
E2B Program Director
Rigorous analysis, fresh perspective and actionable recommendations to move your business forward.
Companies are looking for experienced talent that can provide fresh thinking and insight to address complex business issues. Business students are seeking practical, results-oriented education that provides them with real experience in critical thinking and the opportunity to apply MBA-level business concepts outside the classroom.
Through the Graziadio School's Education to Business (E2B) Program, your company can connect with tomorrow's business leaders today to dramatically increase your intellectual resources.
How does E2B work?
In advance of assignment to a class, a faculty expert works directly with leaders in your organization to help define the scope of your business project, including required outcomes. E2B case projects are assigned to relevant MBA courses and led by expert faculty. Your class will be divided into individual teams of MBA candidates who will invest 14 weeks to research, analyze and provide recommendations on your business project. At the end of the trimester, the teams will present a report – both oral and written – to your team of executives.
Learn More: