Business Plan Competition
About the Pepperdine Business Plan Competition
Student teams of entrepreneurs face off for a chance to win cash prizes totaling $17,500: a $10,000 grand prize, a $5,000 second-place prize and a $2,500 third-place prize. The first-place winners will have the chance to represent Pepperdine in the California Dreamin' Competition. A distinguished panel of entrepreneurs and venture capitalists will judge the competition and provide invaluable feedback and networking opportunities to the teams.
The business plan competition reflects the Graziadio School hallmarks of experience-driven and entrepreneurial education – giving students a chance to apply the knowledge they've learned to fulfill their dreams of launching their own business. Students from all schools of Pepperdine are invited to compete.
The Socially, Environmentally and Ethically Responsible (SEER) Spirit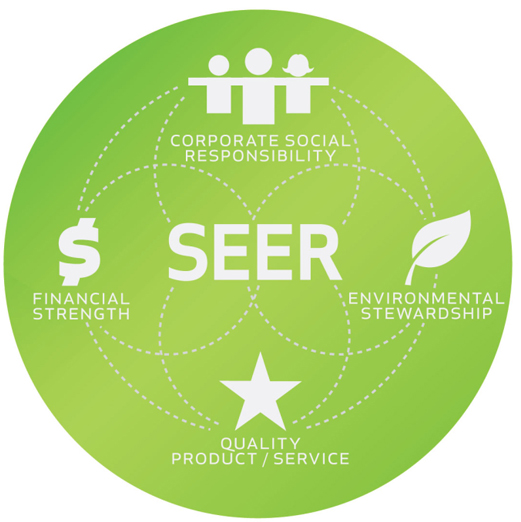 The Pepperdine Business Plan Competition requires students to integrate the SEER framework of social, environmental and ethical issues into their proposed venture. Teams must, therefore, enunciate a business case for CSR and environmental stewardship as part of their overall plan to build a quality product or service supported by a comprehensive and financially profitable business model. The underlying purpose of the SEER integration is to enhance students' commitment to values-centered leadership, thereby embracing the mission of Pepperdine University.
Sponsored By
This event has been made possible by the generosity of the Graziadio Family Fund.
---
The Pepperdine University Business Plan Competition is presented by the Graziadio School of Business and Management and the Palmer Center for Entrepreneurship and the Law.