Admission
Academic Catalog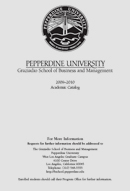 Quick Tips:
To open the catalog click on the Web link below.
To search for specific topics within the catalog, click on the Search button above the bookmarks window.
2012 - 2013 Academic Catalog (4.38 MB)
Please note that the Academic Catalog is an Adobe Acrobat PDF file. We recommend using the latest version Adobe Acrobat Reader. For information on working with these type of files or to download the latest version of Acrobat Reader for free, visit Adobe's Website
.
Catalog Archive
2011-2012 Academic Catalog (4 MB)
2010-2011 Academic Catalog (2.17MB)
2009-2010 Academic Catalog (2.17 MB)
2008-2009 Academic Catalog (4.35 MB)
2007-2008 Academic Catalog (4.72 MB)
2006-2007 Academic Catalog (3.17 MB)
2005-2006 Academic Catalog (2.17 MB)
2004-2005 Academic Catalog (1.94 MB)