About Us
Corporate Social Responsibility (CSR)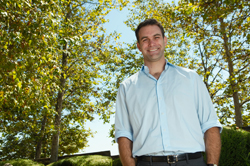 Although Corporate Social Responsibility (CSR) has recently become a hot topic in business, the Graziadio School has placed focus on CSR for more than 40 years. In fact, the very core of the Graziadio School mission is based on CSR.
We call it values-centered leadership.
CSR is woven into all aspects of a Graziadio School education, including curriculum, student clubs and activities, campus events, and faculty research. Some of these issues include:
Sustainability and environmental stewardship
Ethics in business
Social entrepreneurship and social enterprise
Service to community
Global corporate citizenship
CSR Highlights
Certificate in Strategic Corporate Social Responsibility
The Certificate in Strategic Corporate Social Responsibility is a two-day program for executives that trains business leaders in the complexities of sustainability, corporate social responsibility, and ethics, and how these tie into producing a superior product that generates financial growth. Led by SEER program director Michael Crooke.
Top Ranked in CSR
The Aspen Institute's Beyond Grey Pinstripes ranking included the Graziadio School as part of its "Global 100" list. The international research survey is an alternative ranking of business schools that spotlights innovative MBA programs leading the way in the integration of issues concerning social and environmental stewardship into the curriculum.
Students Making a Difference
Student organizations on campus are dedicated to values-centered leadership. The Values-Centered Leadership Lab supports activities and events that promote ethical practices and social responsibility in business. Net Impact is part of a national organization of MBA students dedicated to using the power of business for the greater good. And Challenge for Charity helps raise funds and volunteers for Special Olympics and other charities.
Research Focus on Values
One of the Graziadio School's strategic goals is to enhance thought leadership by creating and promoting innovative ideas and concepts that generate value for business and society. Our faculty members engage in research that encompasses these ideas. For example, Dr. Augus Harjoto's research in CSR earned him the 2009 Moskowitz Prize for Socially Responsible Investing and was recently published in the Journal of Business Ethics. Dr. Kevin Groves' paper on "Leader Ethical Values" won a Best Paper nod at the Western Academy of Management Conference. Our peer-reviewed journal, Graziadio Business Review, publishes faculty articles on ethics and CSR in every edition.
Center for Sustainability
Pepperdine's Center for Sustainability engages in practices to minimize the impact on our environment and to instill an eco-minded awareness in students. The Center continually works to improve the University's environmental practices and remains steadfast in its focus on sustainability through communication, practice, and education.
Sustainable Partnerships
The Graziadio School partners with nonprofit organizations such as the Sustainable Business Council and Sustainable Industries to present events including a "Green Jobs" internship fair and the Sustainable Industries Economic Forum.