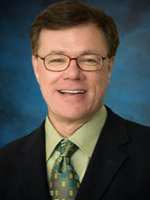 Dr. Dave McMahon, D.B.A.
Associate Professor of Marketing
D.B.A., Mississippi State University
M.S., Pepperdine University
M.A., Harding Graduate School B.A., University of North Carolina
Dr. McMahon brings extensive consulting experience at the C-level to the classroom. His engagements have encompassed a wide range of marketing and strategy challenges.
Dr. McMahon's current research focus is in two areas, human resources logistics and nonprofits' use of Web sites. He has extensive experience in consulting for companies such as Warner Bros., Baxter, and Coca-Cola. His primary teaching duties are in the Executive MBA program. His current passion is to help nonprofits optimize their use of resources through a more efficient and effective use of the Internet.
Notable Publications:
"Nonprofit websites: Adoption and type in census district 8." Journal of Technology Research. Fall 2011, Volume 3.
"Nonprofit adoption of websites and website types." Journal of Marketing Development and Competitiveness. Fall 2011
"Developing an effective and efficient search engine marketing strategy for nonprofits" International Journal of Internet Marketing and Advertising, 2009, Volume 5, Issue1/2, p. 113-130.
"Developing Competent Production Managers in Logistics" Journal of Global Business Issues, Volume 2, p. 177-182.
"The Growing Importance of Operating Employees and Keys to Developing Effective Training Options" The Journal of Business and Economics Research, Fall 2004, Volume 2, Number 10, p. 41-50.