Faculty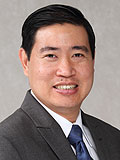 Maretno Agus "Augus" Harjoto, Ph.D.
Assistant Professor of Finance
Phone: (805) 379-5810
E-mail: maretno.harjoto@pepperdine.edu
PhD, University of Kentucky
MS, University of Kentucky
MS, Arizona State University
BS, Diponegoro University
Dr. Maretno Agus "Augus" Harjoto received his PhD in economics from the University of Kentucky in 2002. Dr. Harjoto received the 2009 Moskowitz Prize Award from the Center for Responsible Business, University of California Berkeley for his research on the Economics and Politics of Corporate Social Performance. He also received the 2010 and 2012 Rothschild Research award and the 2011-2012 Julian Virtue Professorship from the Graziadio School of Business and Management. He was awarded the Howard A. White category 2 teaching award in 2011. He has published over twenty refereed research papers in both academic and practitioner journals such as Financial Management, Journal of Financial Research, Journal of Corporate Finance, Financial Review, Journal of Business Ethics, Business Ethics: The European Review, Asia-Pacific Journal of Financial Studies, Journal of Financial Education, and Commercial Lending Review. His work on whisper number received media coverage by Business Week and CFO Online magazines. He is currently a member of Gereja Kristen Indonesia (GKI) Monrovia Church.
Notable Publications:
Selected Links: