Meet the Faculty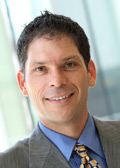 Michael L. Williams, PhD
Associate Dean of Full-Time Programs and Associate Professor of Information Systems
Phone: (310) 506-4112
E-mail: michael.williams@pepperdine.edu

PhD, Indiana University
MS, Indiana University
MDiv, Abilene Christian University
MS, Abilene Christian University
BA, Oklahoma Christian University
Dr. Michael Williams serves as associate dean at the Graziadio School of Business and Management at Pepperdine University, with responsibilities for all full-time programs, recruitment and the Career Management Center. In this capacity he serves over 400 full-time students across nine academic programs. Additionally, he leads alumni relations at the Graziadio School, serving over 35,000 alumni around the world, and the Global Programs Office, which coordinates study abroad opportunities for students and faculty at our 38 partner schools. Finally, he is responsible for Graziadio Technology Services, which manages the enterprise systems, application development and project management activities at the Graziadio School.
In addition to serving as associate dean, Dr. Williams earned tenure and the rank of associate professor in the Information Systems and Technology Management Department. His research has been published in leading empirical and practitioner journals including European Journal of Operations Research and MIS Quarterly Executive.
Prior to entering academia, Dr. Williams was an IT consultant in the Washington, D.C. area. As a consultant he created technology and business process solutions for a wide variety of corporate, non-profit and government clients. He is a Microsoft-certified professional and has developed business solutions using a variety of database and programming technologies. He has worked with firms such as Dynamac, the U.S. Army, SkillsUSA and Aspen Publishers.
Dr. Williams earned an MS and a PhD in Information Systems from the Kelley School of Business at Indiana University. He received an Mdiv and MS from Abilene Christian University. He holds a bachelor of arts from Oklahoma Christian University and an AA from Northeastern Christian Junior College in Villanova, Pennsylvania. Dr. Williams' research focuses on decision-making and information technology. He has conducted empirical research at International Fortune 500 companies, public universities and health care providers. He has published his research in several IS journals, books and conferences.
Selected Links:
A - D
E - I
J - L
M - P
Q - S
T - Z