Meet the Faculty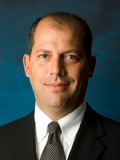 John P. Durand, MBA
Practitioner Faculty of Information Systems
Phone: (310) 568-2301
E-mail: john.durand@pepperdine.edu

MBA, Pepperdine University
MS, Pepperdine University
John Durand has over 15 years of experience in consumer packaged goods, syndicated data and market research, consumer promotions, procurement and data collaboration, and marketing and strategic planning for early-stage companies.
The majority of his career has been spent providing enterprise market information solutions and services to large food, drug, and mass merchandisers in the United States including Wal-Mart, Kroger, Albertsons, and Safeway, as well as many packaged goods manufacturers. He was recruited to work for an online consumer promotions company, followed by an online industry B2B exchange formed by the top 50 manufacturers including Proctor & Gamble, Unilever, Kraft Foods, Nabisco, Kimberly Clark, and Kellogg's.
John is the co-founder and current CEO of a marketing agency, providing strategic, creative and e-commerce services to start-ups and growing businesses. The agency is currently managing a number of client accounts with diverse business models including radiopharmaceutical and medical services, architecture, real estate, apparel manufacturing, executive recruitment, and packaged goods.
John has a B.S. in Management and an MBA with a dual emphasis in finance and entrepreneurship from Pepperdine University. Additionally he has taken coursework in various technologies and programming languages throughout his academic and professional career.
Currently John is serving on the E-Marketing Advisory Committee for the Los Angeles County Office of Education Regional Occupation Program. This advisement committee reviews and approves curriculum content and desired outcomes for students in the Marketing and E-commerce programs for the LACOE.
A - D
E - I
J - L
M - P
Q - S
T - Z