Meet the Faculty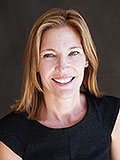 Doreen Shanahan, MBA
Lecturer of Marketing and Director of the E2B Program
Phone: (949) 933-7571
E-mail: doreen.shanahan@pepperdine.edu

MBA, Pepperdine University
BA, Rowan University
An impassioned educator, emphasizing applied and experiential learning, Shanahan began teaching at the Graziadio School in 2002. She is responsible for creating, developing, and successfully launching the GSBM program, entitled "E2B" . This structured program provides students the opportunity to gain real world business experience as they work in competing "consulting" teams to resolve current business problems for partnering companies as class case projects. Shanahan currently serves as director for this program.
Doreen Shanahan worked for more than 20 years in Corporate America in the consumer package goods, publishing and advertising industries-gaining expertise in marketing, strategic planning, branding, promotion, distribution, sales, customer management, and organizational leadership. A former Vice President with The Coca-Cola Company, she held a variety of positions with strategic, customer and marketing management responsibility over her fifteen year career with the company. Shanahan is one of 35 executives profiled in "What's Your BQTM: 35 Companies with Remarkable Brand QuotientTM and What You Can Learn From Them", by Sandra Sellani.
Shanahan has developed and written over one-hundred and forty (E2B) cases with multi-national, national, and regional organizations, as well as, small businesses tackling challenging business issues across a range of industries; companies such as, Baxter, Warner Bros., BT/Infonet, Flour, Raytheon, The Coca-Cola Company, Dean Foods, The Walt Disney Company, Experian, Porter Novelli, MGM, Cisco, Sony, Volvo and LA Times.
Her administrative responsibilities have included Vice Chair for the University's Strategic Programs and Marketing Group; program research and development; annual business plan competition faculty judge; and curriculum development. Her current research, speaking and consulting efforts are focused on developing and harnessing an organization's orientation toward marketing to lead growth and innovation.
A - D
E - I
J - L
M - P
Q - S
T - Z